Skid Steer to Horizontal Pin Lock Adapter
Skid Steer to Horizontal Pin Lock Adapter for Compact Wheel Loaders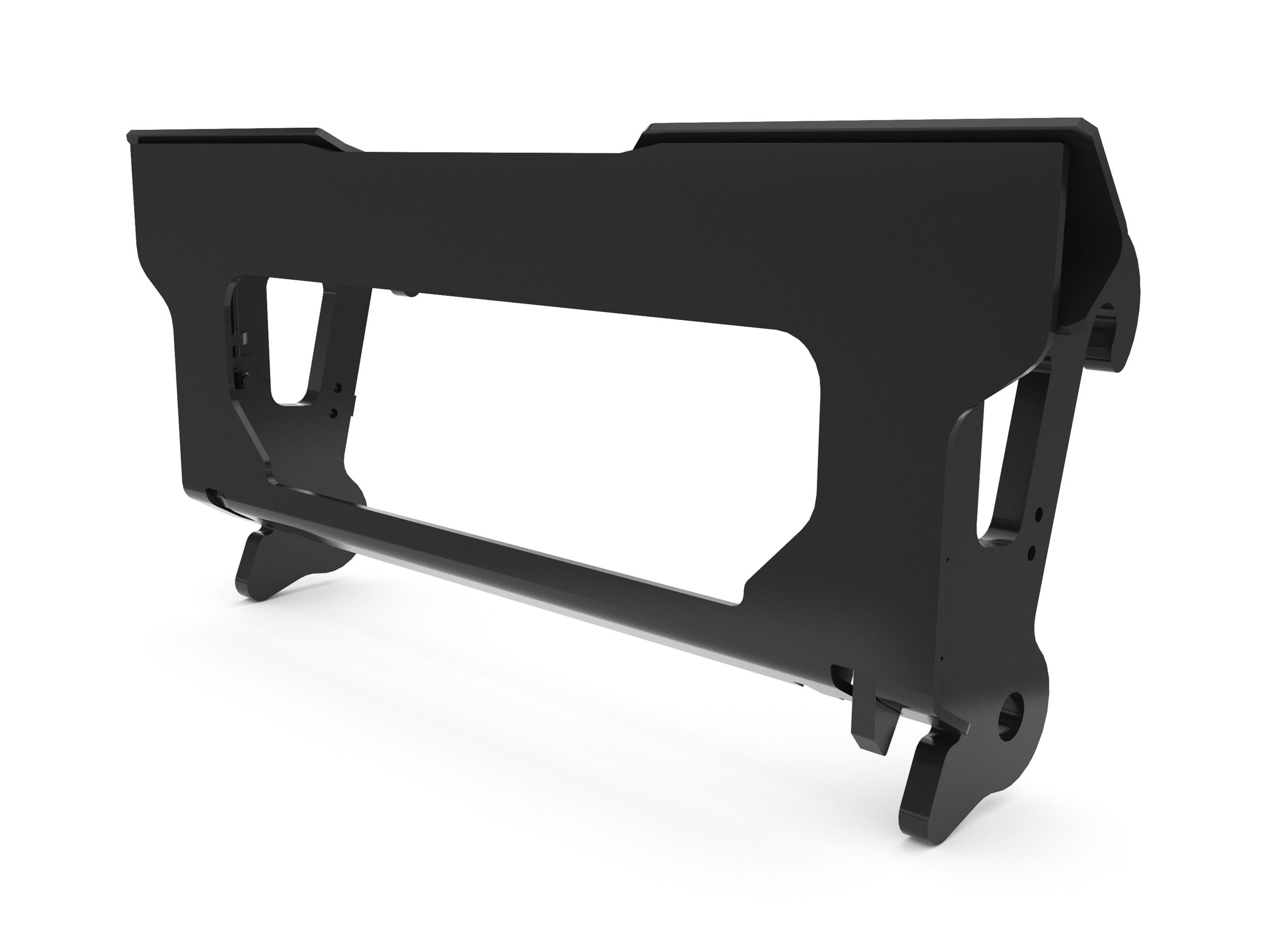 DESCRIPTION
Coupler adapters for connecting to Cat® Skid Steer interfaces.Cat® Skid Steer Adapters allow connecting to certain recommended Skid Steer Interface Type attachments. Adapters are available for both Mini Hydraulic Excavators and Compact Wheel Loaders, to allow sharing of tools across different machine families and reducing job site storage space storage by eliminating machine specific tools.
Cat® Compact Wheel Loader ISO to SSL Adaptor Bracket
An Attachment for Every Job - Cat® Work Tool Attachments
Application
Allows for use of Skid Steer Loader attachments on Compact Wheel Loaders fitted with an ISO coupler.
Flexibility
Allows for a wide use of Skid Steer Loader attachments with minor hydraulic lifting capacity change.
Protective Stops
Rack back protective stops for larger attachments.
Rugged, Durable, Simple
Four standard bolts are used to lock in Skid Steer Coupler interface to attachment. Designed to be fixed to Skid Steer work tool, allowing ISO coupler interface on machine to be switched from tool to tool.
Specs
Long Name:
Skid Steer to Horizontal Pin Lock Adapter for Compact Wheel Loaders
Name:
Skid Steer to Horizontal Pin Lock Adapter
Overall Length
44.3 in / 1125 mm
Overall Height
20.6 in / 523 mm
Interface Type
ISO Coupler
Coupler Type
Adapts to Skid Steer Coupler