Service Kit - RP6500 (E), RP7500 E, RP8000 E
Maintenance Kit for RP6500, RP6500 E, RP7500 E and RP8000 E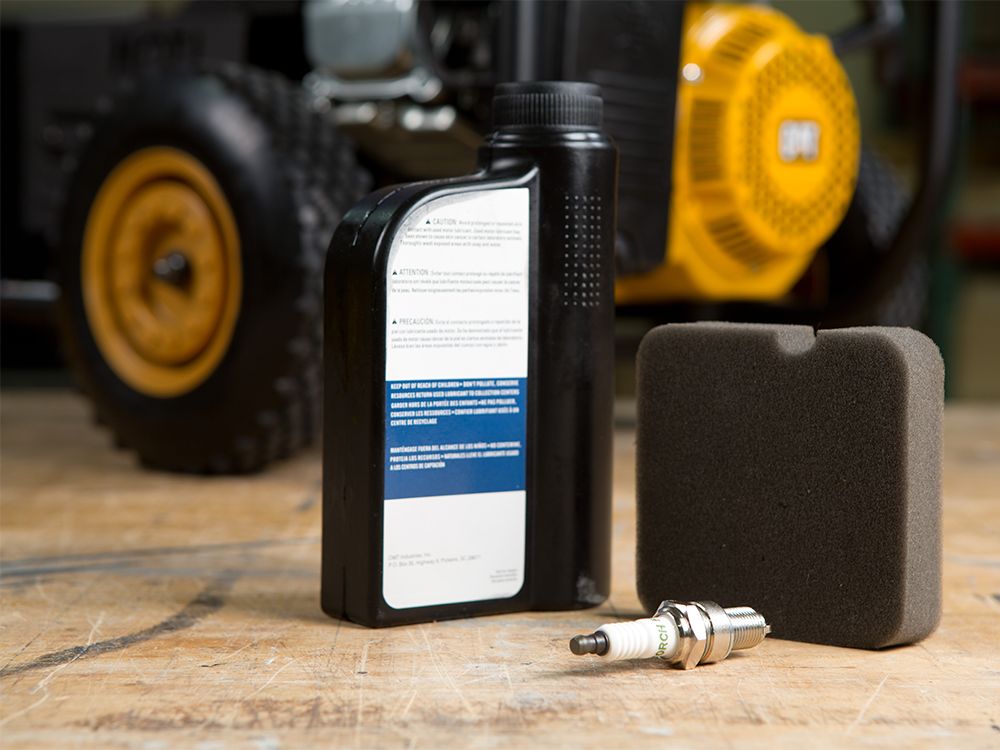 DESCRIPTION
Everything you need to keep your RP6500 E or RP7500 E portable generator working in top condition. This manufacturer-approved service kit includes oil bottle, spark plug, and air filter.
Keep your generator running at optimum performance
Ensure your RP6500 E and RP7500 E portable generators stay in top condition with this manufacturer approved service kit.
Everything you need to do standard annual maintenance
Reduces risk of unplanned repairs
Maintains reliability and efficiency
Cat Support is there for you
When you buy a portable generator from Caterpillar, you'll have access to a host of online and toll free customer support available 24/7/365. In addition, our fully-trained network of Caterpillar Authorized Sales & Service Centers (ASSC) are available to help with maintenance and repairs.
Specs
Long Name:
Maintenance Kit for RP6500, RP6500 E, RP7500 E and RP8000 E
Name:
Service Kit - RP6500 (E), RP7500 E, RP8000 E
Oil Volume
32 oz / 0.946 l
Carton Height
9.7 in / 245 mm
Carton Width
5.6 in / 142 mm
Carton Length
3.8 in / 97 mm
Shipping Weight
2.5 lb / 1.1 kg