GC Flat Floor PS, 3.1m³ (4yd³), Pin On
GC Performance Series Flat Floor Bucket, 3.1m³ (4yd³), Pin On Coupler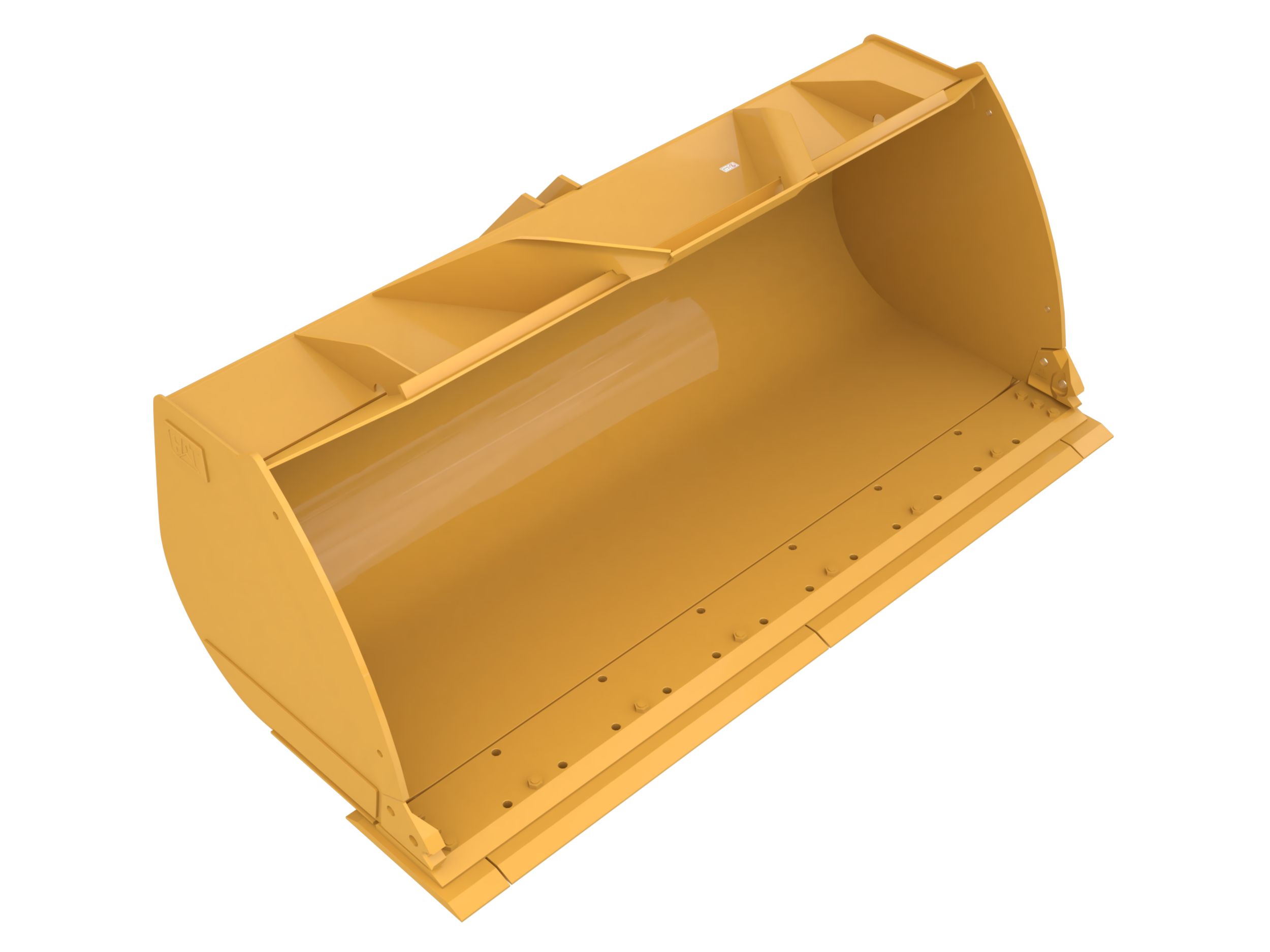 DESCRIPTION
Peformance Series Flat Floor Buckets increase productivity and lower fuel costs through efficient use of machine power.Get up to 7% lower fuel consumption, improved fill times and better fill factors with a Performance Series Flat Floor bucket. Superior choice for stockpiling and truck loading, especially in soft underfoot conditions.
Load More Material, Burn Less Fuel
Designed to match specific machine models as a system, so you get the most out of your Cat Loader.
Cat Performance Series buckets lower fuel consumption up to 7 percent.
Fill times are improved by 3 to 5 seconds, every pass.
Fill factors are 5 to 10 percent better in most materials, giving more payload in every bucket.
Carry further with less spillage, thanks to optimized bucket-to-linkage geometry.
Easy to Operate
Improved geometry gives the operator better visibility to the load.
Easy-filling shape gives performance improvements regardless of operator skill level.
Optional back-grading edge lets operators finish and clean, and still have penetrating teeth on the leading edge.
Durability: GC
Matched to GC machine capabilities.
Equipped with HB400 edges and corners.
Specs
Long Name:
GC Performance Series Flat Floor Bucket, 3.1m³ (4yd³), Pin On Coupler
Name:
GC Flat Floor PS, 3.1m³ (4yd³), Pin On
Edge Arrangement
Bolt On Cutting Edge