7 - 9 Ton Excavator Class
7 - 9 Ton Excavator Class Skid Steer Coupler Adapter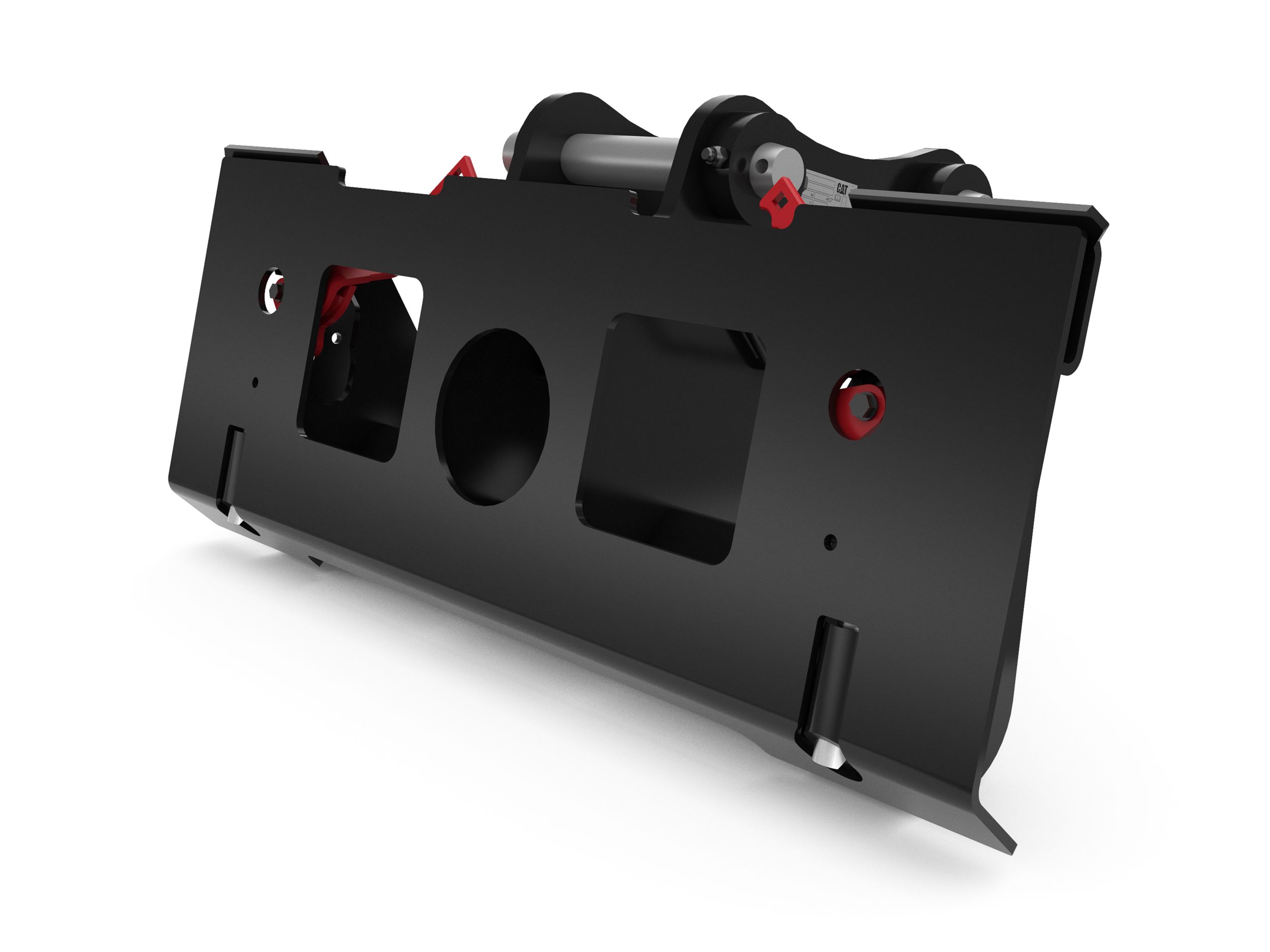 DESCRIPTION
Coupler adapters for connecting to Cat® Skid Steer interfaces.Cat® Skid Steer Adapters allow connecting to certain recommended Skid Steer Interface Type attachments. Adapters are available for both Mini Hydraulic Excavators and Compact Wheel Loaders, to allow sharing of tools across different machine families and reducing job site storage space storage by eliminating machine specific tools.
An Attachment for Every Job - Cat® Work Tool Attachments
Application
Designed to allow the use of approved Skid Steer Loader attachments on Mini Hydraulic Excavators.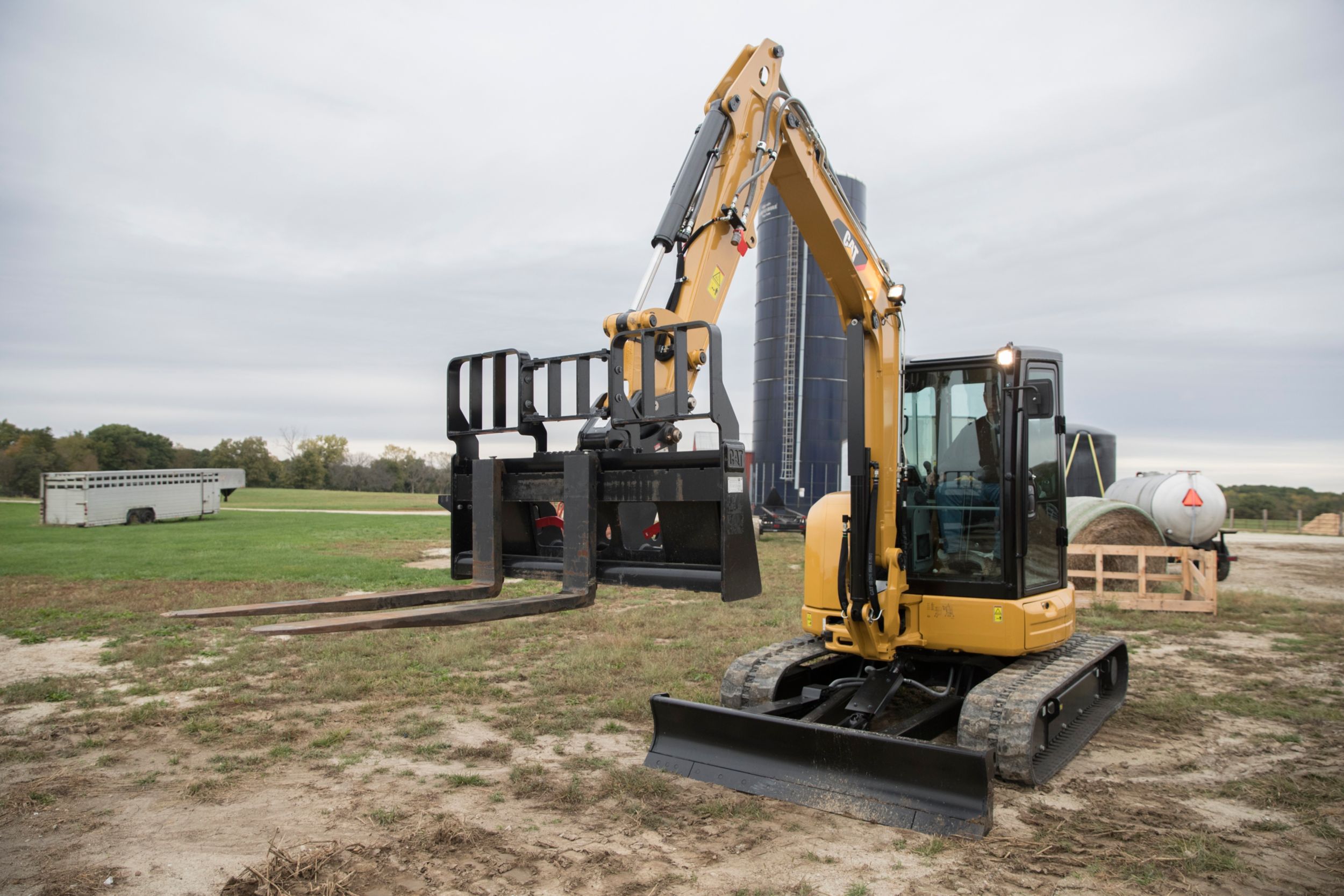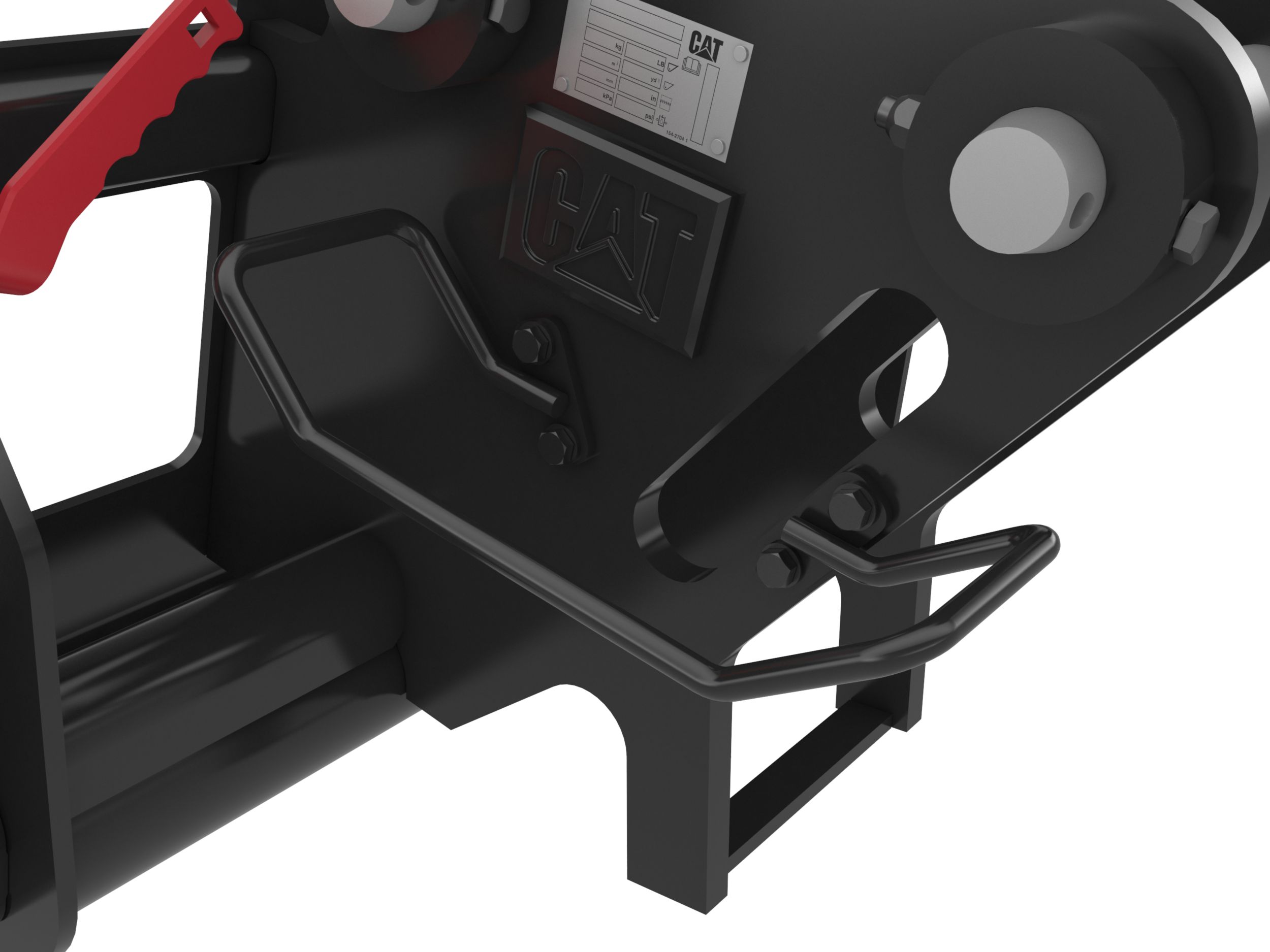 Bolt-On Hose Guide
Provided to help guide hydraulic hoses when using approved hydro-mechanical attachments with the coupler. Can be mounted on either side of the adapter to accommodate your specific tools and needs.
Cross Tube Reinforced Design
Reinforced cross tube design provides the needed stability to operate a wide range of approved attachments.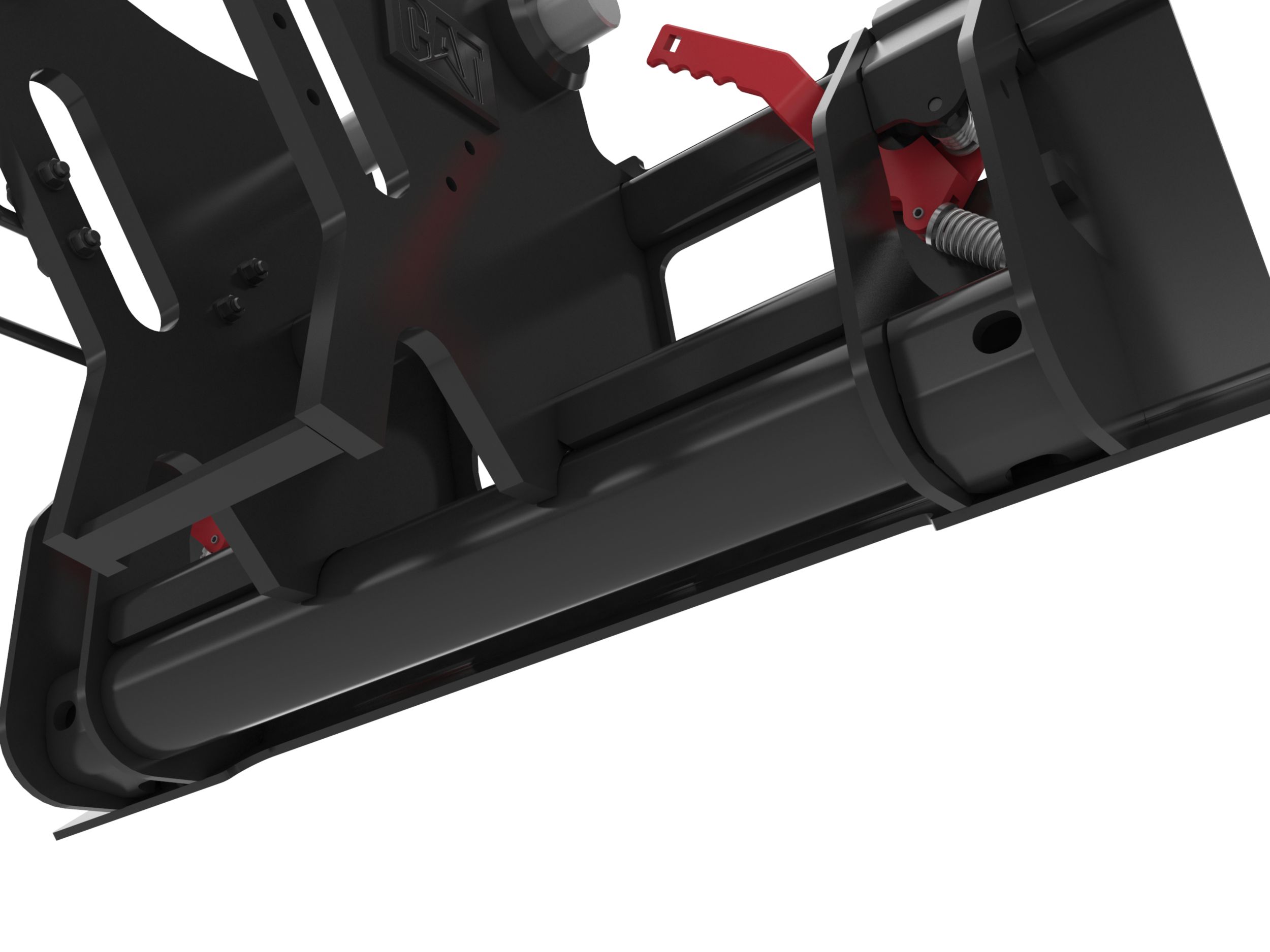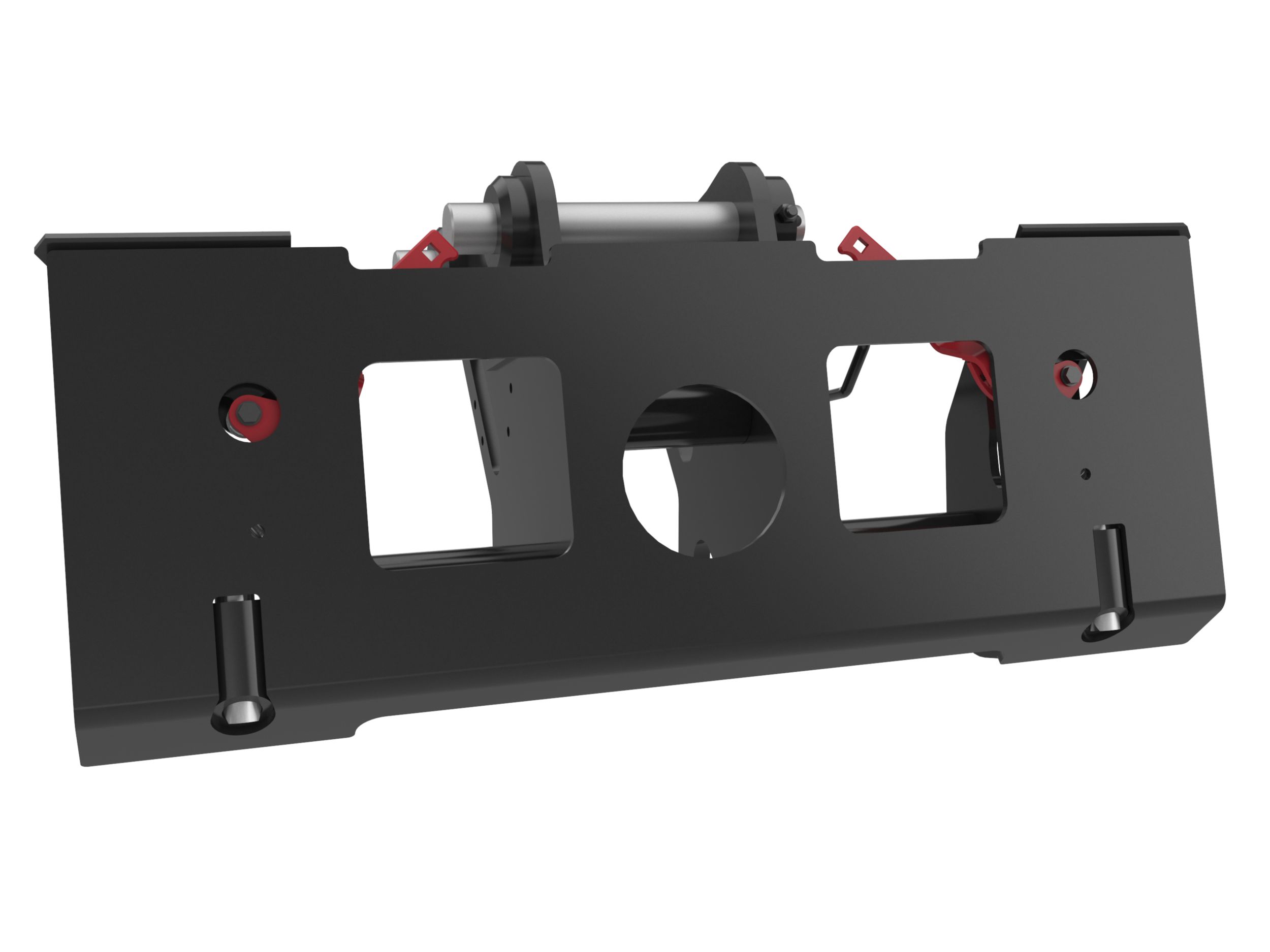 Open Frame
The open frame design provides visibility to attachments to aid in safer and easier coupling operation of attachments.
Integrated Stand
When not in use, the integrated stand keeps the adapter in an upright position. This helps maintain keeping it in the correct position for attachment to your machine either by pinning on, or by quick coupler.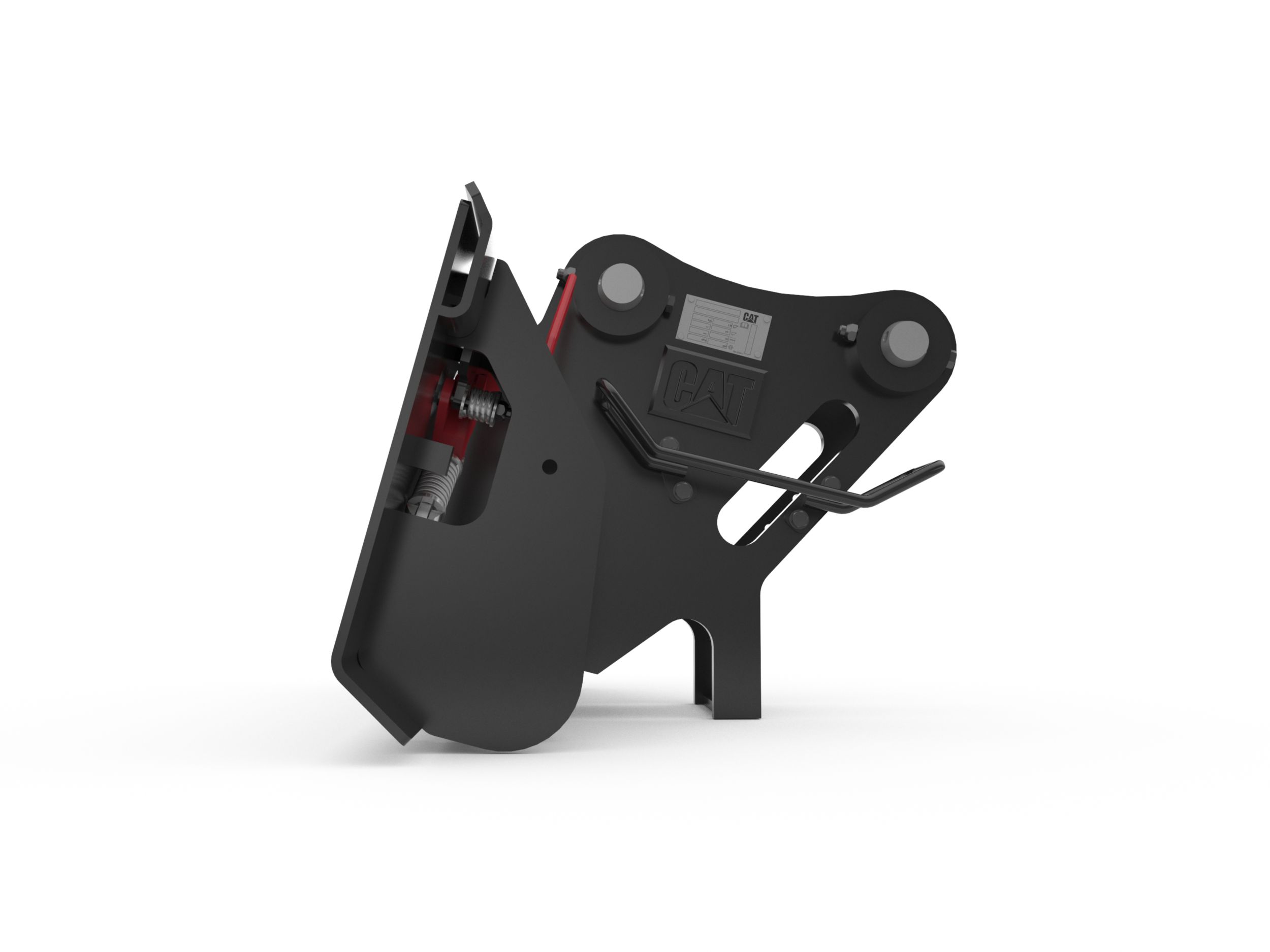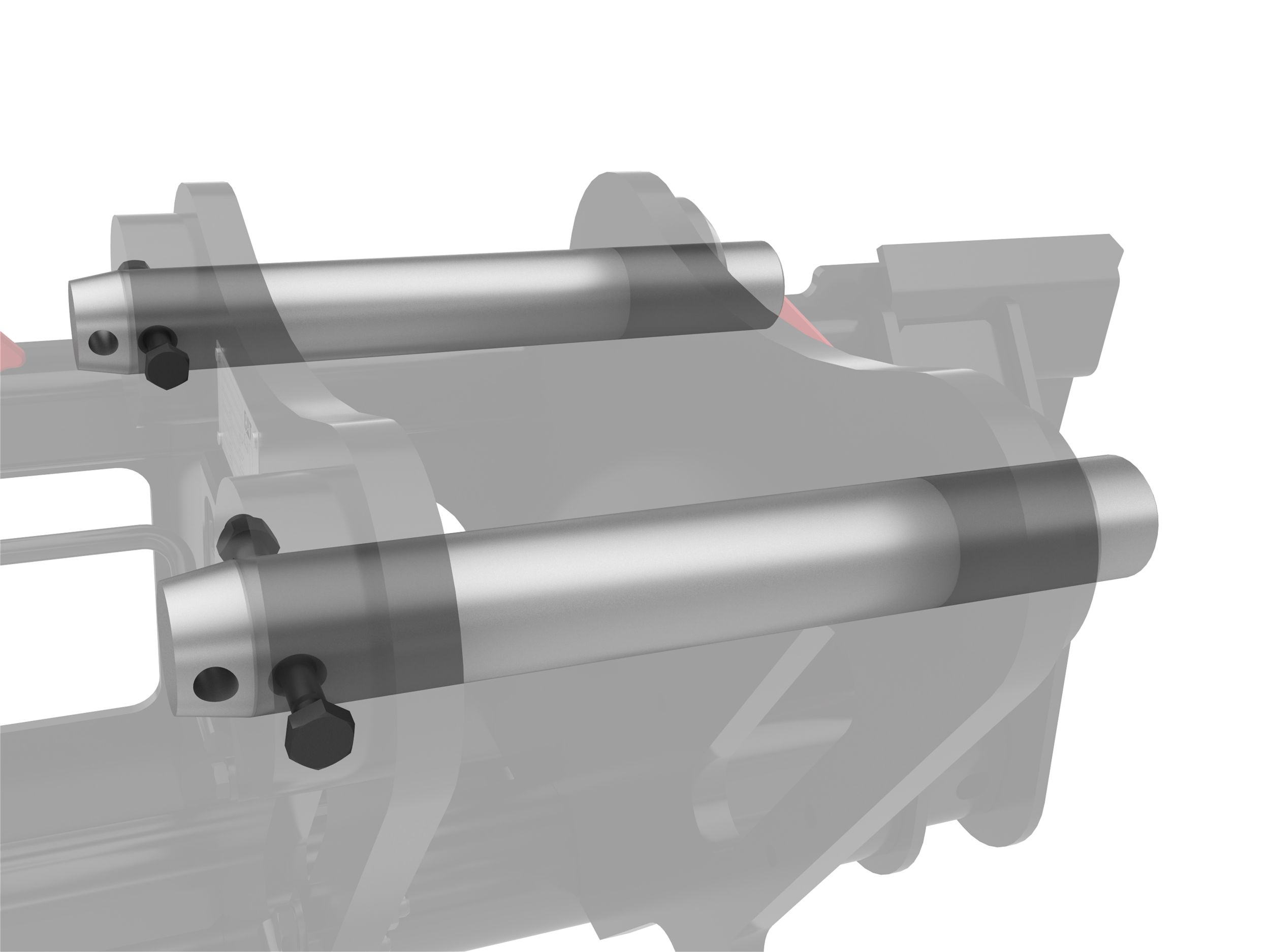 Pins Included
All Mini Hydraulic Excavator to Skid Steer Loader adapters come complete with a set of pins.
Compatible Attachments
8 Ton version approved attachments: General Purpose Buckets, Bale Spears, and Class III Forks.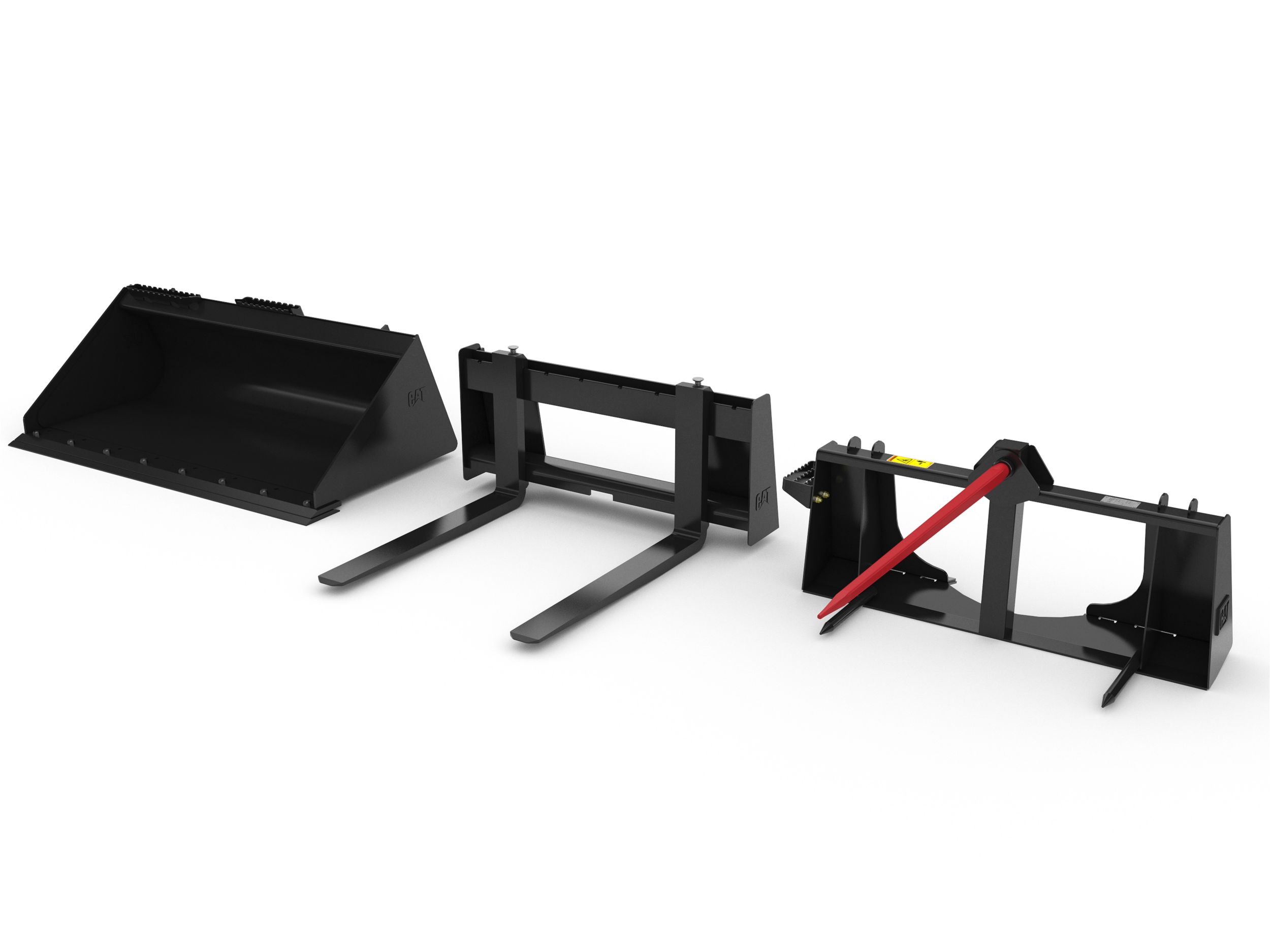 Specs
Long Name:
7 - 9 Ton Excavator Class Skid Steer Coupler Adapter
Name:
7 - 9 Ton Excavator Class
Overall Length
19.9 in / 505 mm
Overall Height
21.9 in / 557 mm
Pin Diameter
2 in / 50 mm
Excavator Class
7 Ton - 9 Ton
Coupler Type
Adapts to Skid Steer Coupler