2.5 m3 (3.3 yd3), IT Coupler, Bolt-On Cutting Edge
2.5 m3 (3.3 yd3) IT Coupler Light Material Bucket - Performance Series With Bolt-On Cutting Edge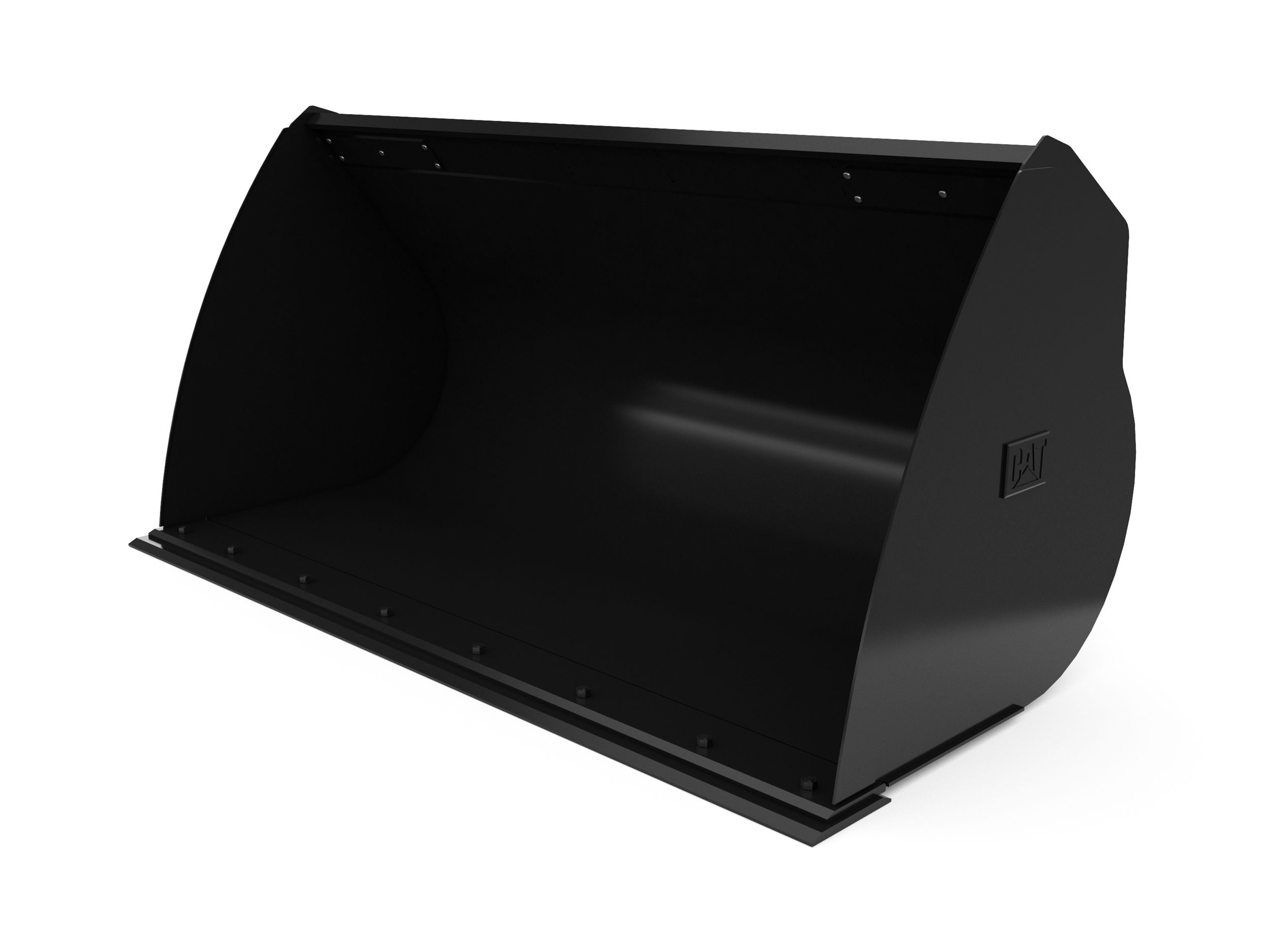 DESCRIPTION
High capacity increases productivity in handling light materials.Cat® Light Material Performance Series Buckets leverage many of the same features found in the General Purpose Bucket but with higher volume capacities to handle less dense materials such as top soil, fertilizer, wood chips and many more.
An Attachment for Every Job - Cat® Work Tool Attachments
Application
Designed to handle low density materials such as mulch, wood chips, dry topsoil, fertilizer, livestock feed and snow. Performance Series Light Material Buckets are designed with larger capacity for light density material applications in Agriculture, Waste and other segments. These applications generally require moderate to light breakout forces. The fill factor for Performance Series buckets can be up to 115% on top of the specified capacity.
High Capacity
High capacity increases productivity in handling light materials. Optimal bucket shape for loading light materials up to 1150 kg/ltr (1600 lb/yd3).
Superior Loading
Long bucket floor length, combined with large radius back wrapper, provides superior material loading and dumping, resulting in greater payloads and quicker cycle times.
Integrated Spill Guard
Integrated Spill Guard provides protection of machine linkage and improved load retention by preventing material spillage.
Integrated Visibility Slots with Removable Covers
Integrated visibility to the cutting edge while operating. Visibility slots can be closed while working with loose material with small particle sizes to increase capacity and prevent material loss.
Rugged Design
Hardened steel base and side cutting edges provide excellent penetration, durability and wear life.
Specs
Long Name:
2.5 m3 (3.3 yd3) IT Coupler Light Material Bucket - Performance Series With Bolt-On Cutting Edge
Name:
2.5 m3 (3.3 yd3), IT Coupler, Bolt-On Cutting Edge
Weight
1748.3 lb / 793 kg
Capacity
3.3 yd³ / 2.5 m³
Base Edge Thickness
0.7 in / 19 mm
Cutting Edge Thickness
0.7 in / 19 mm
Interface Type
IT Coupler