2.5 m3 ( 3.3 yd3), ISO Coupler, BOCE
2.5 m3 ( 3.3 yd3) ISO Coupler High Dump Bucket With Bolt-On Cutting Edge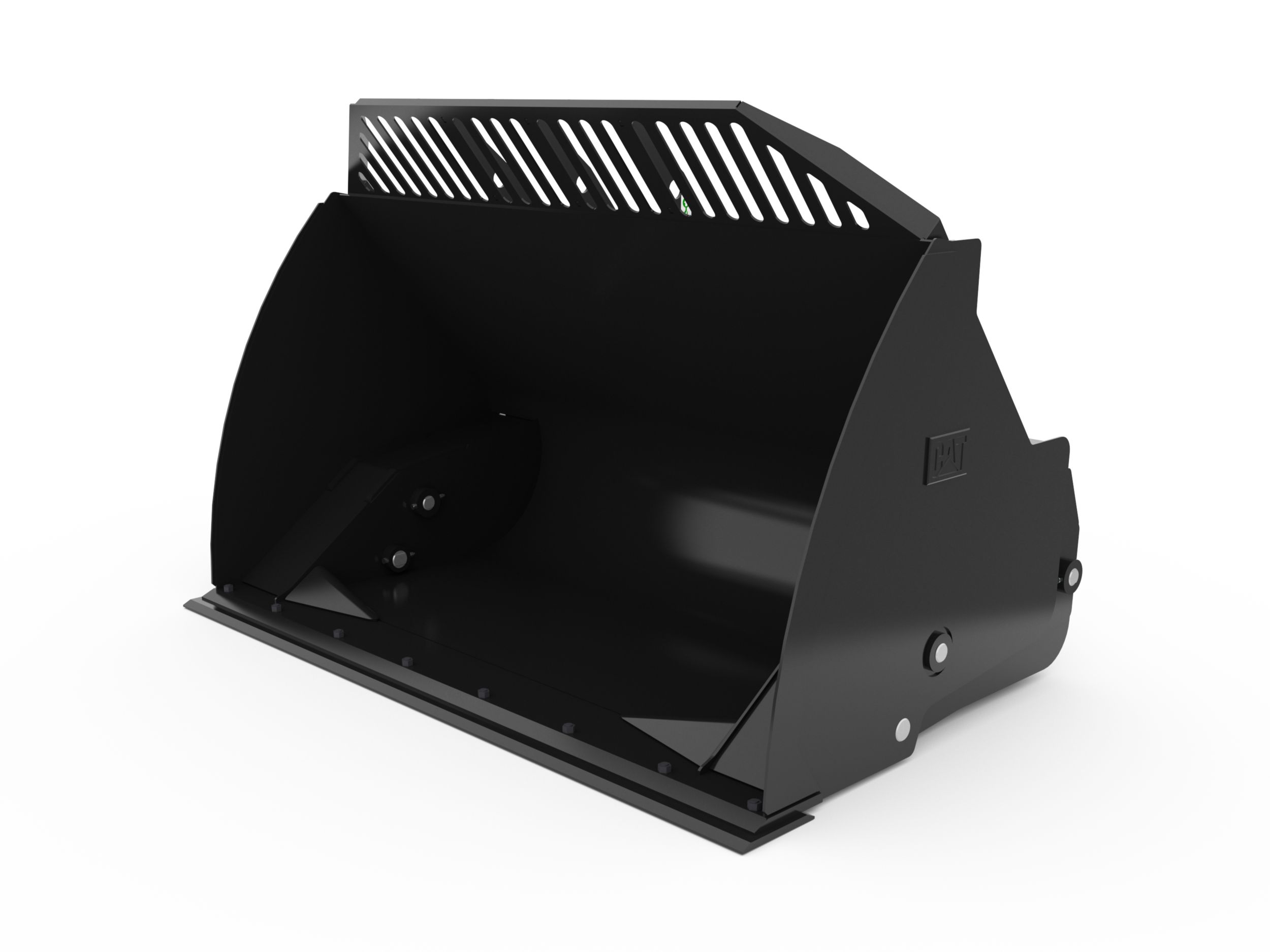 DESCRIPTION
Increased dump height equals better performance in loading applications.Cat® High Dump Buckets for Compact Wheel Loaders feature greatly increased dump height over standard material handling buckets. Whether loading trucks, feeding compactors or just working in the pile, Cat High Dump Buckets offer the performance you need.
An Attachment for Every Job - Cat® Work Tool Attachments
Application
Designed with an increased dump height for better truck loading.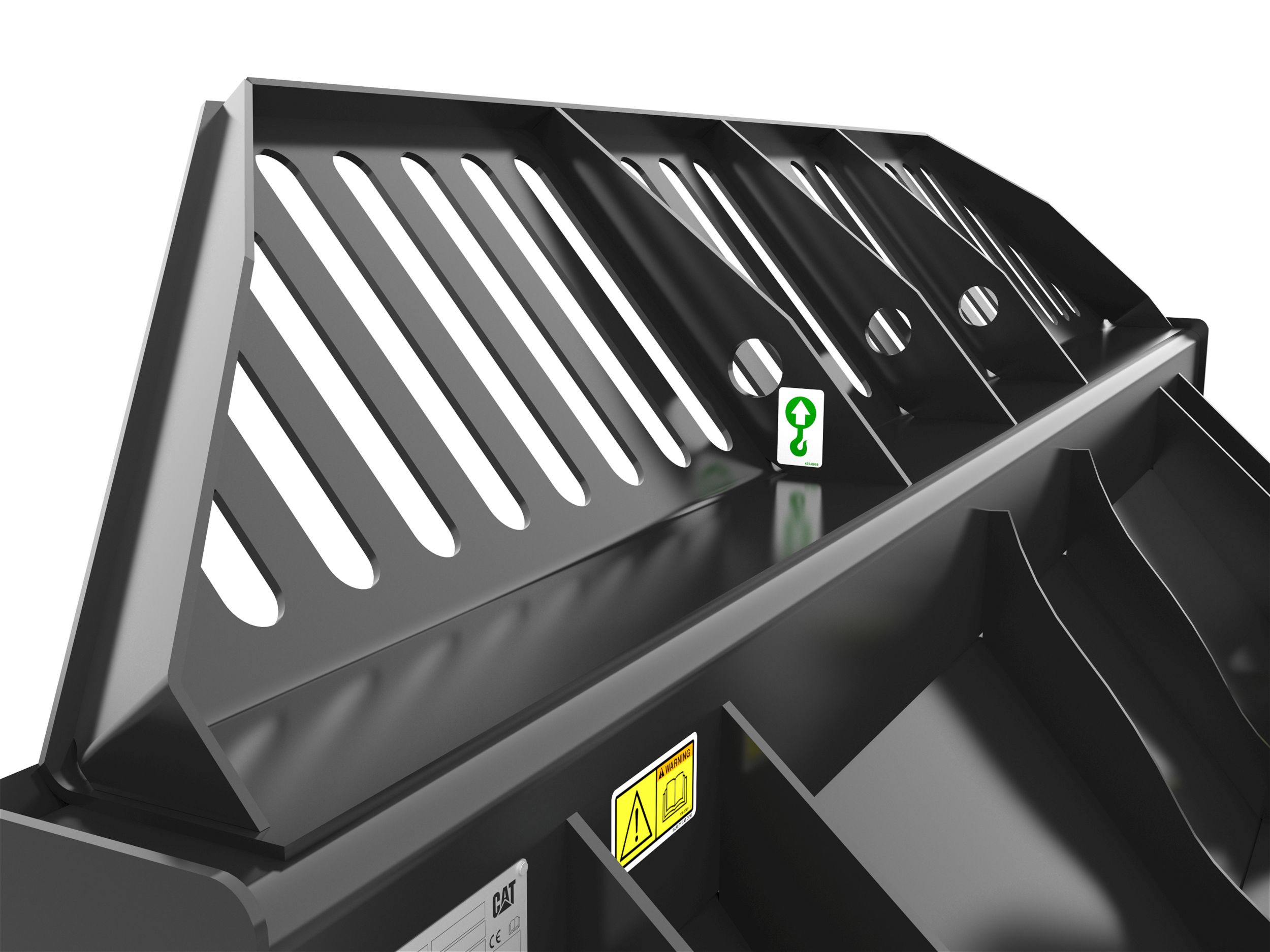 Spill Guard with Visibility Slots
Diverts overflow away from hinge pins, lift arms, hydraulic cylinders and tilt sensors which helps to protect the machine from damage. Also creates good forward visibility for the operator.
Rear Debris Deflector
Rear debris deflector is designed to deflect material away from bucket frame to protect against dirt and damage.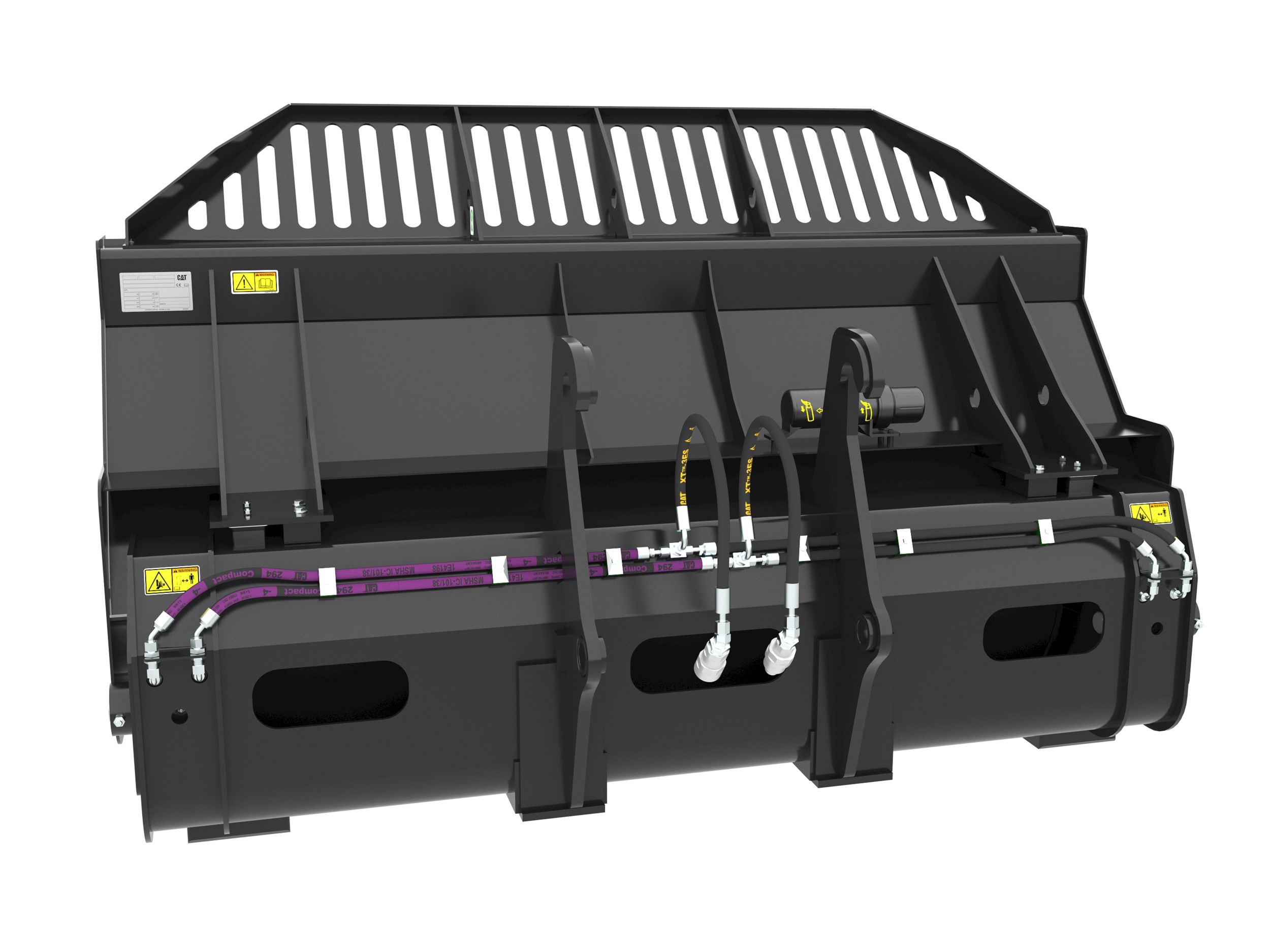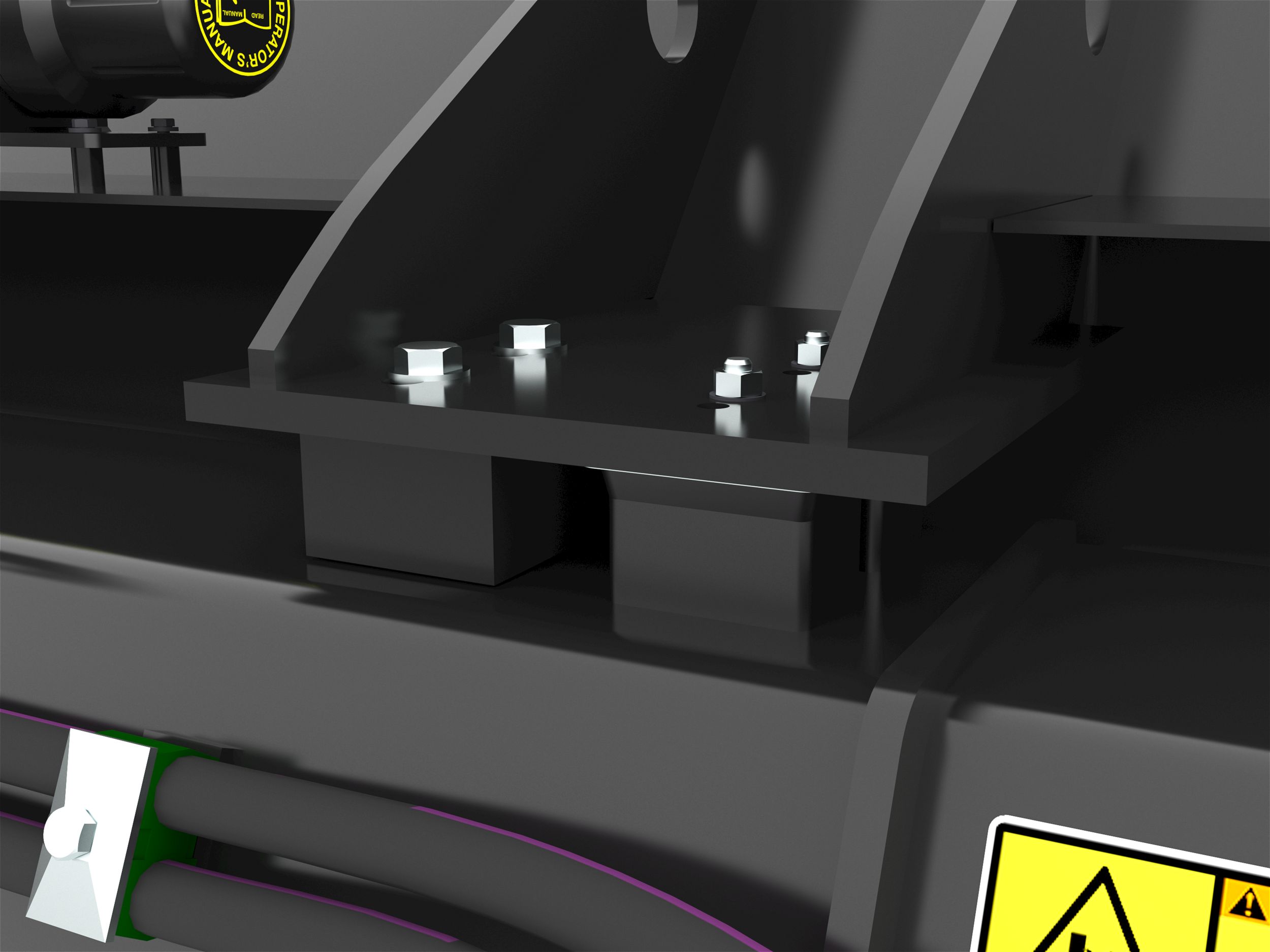 Rack Back Dump Stops
4 Non-metallic dump stops to reduce shock loads and protect cylinders.2 Metallic dump stops to prevent overloading the non-metallic stops and prevent cylinder over centering.
Non-Metallic Bucket Dump Stops
Non-metallic bucket dump stops are designed to reduce shock loads, protect cylinders and to avoid bucket over centering.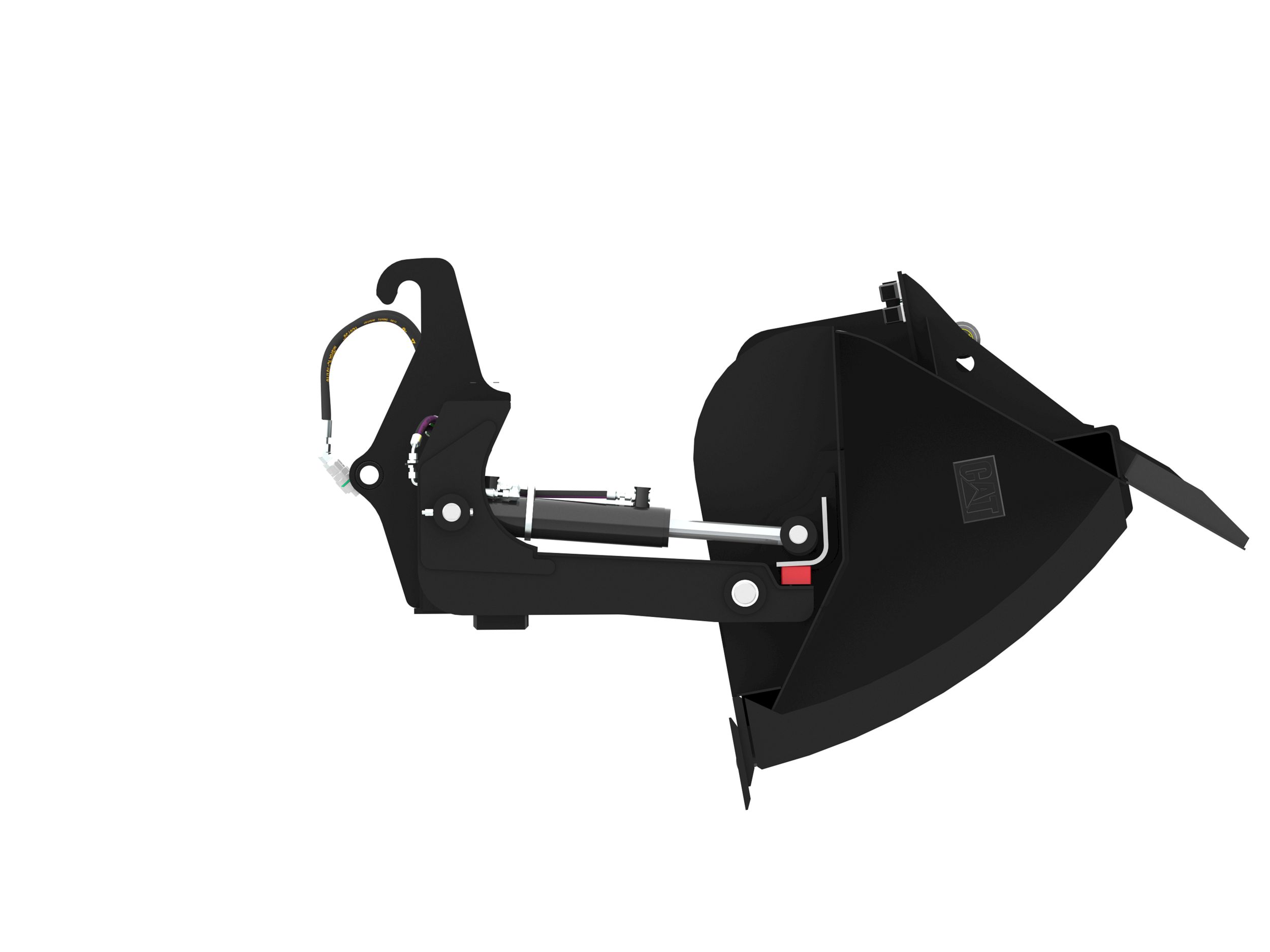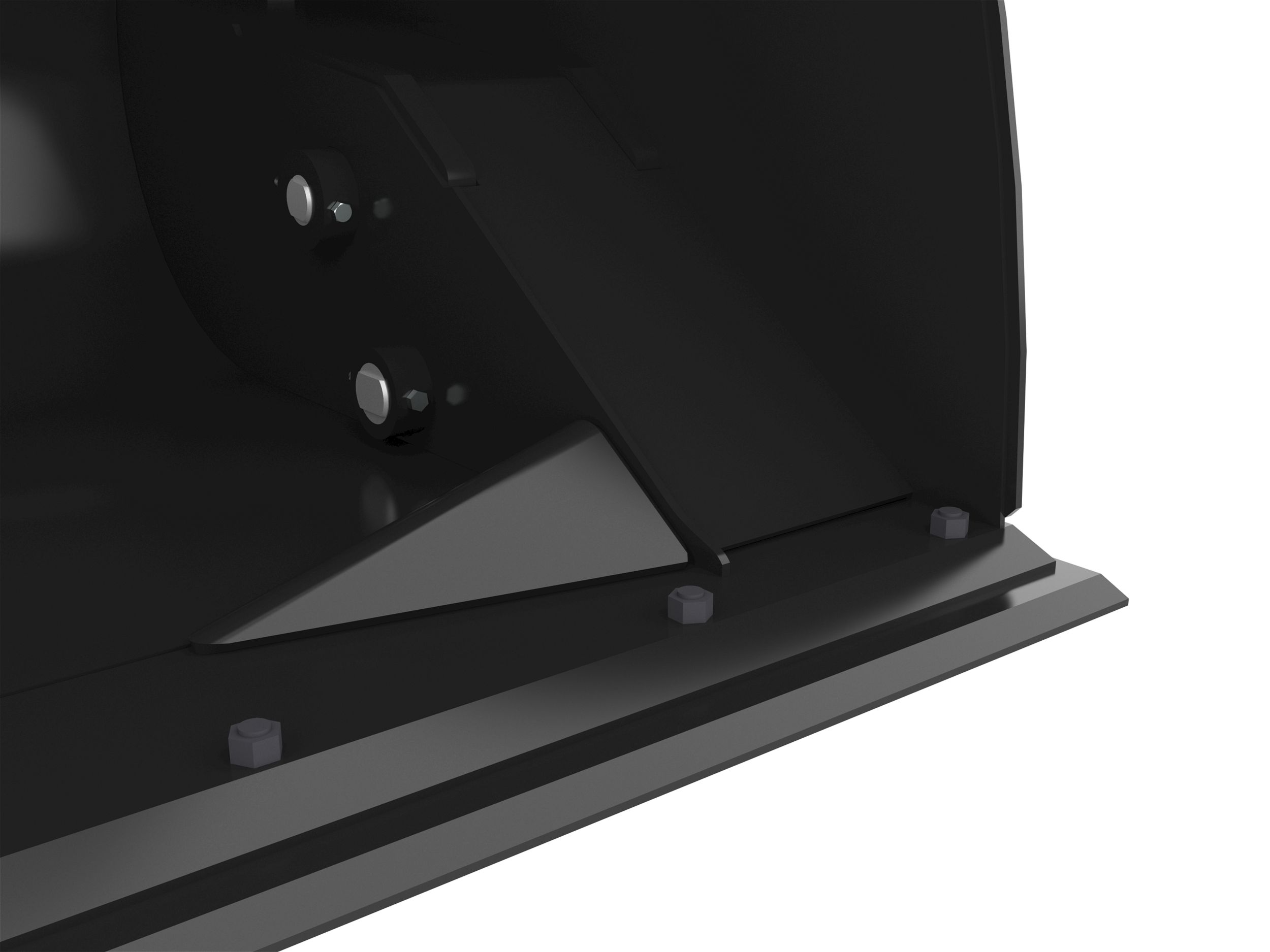 Corner Bucket Gussets
Corner bucket gussets were added to stiffen bucket and protect against bending and weld cracking.
Reversible Cutting Edge
Reversible one piece cutting edge protects base edge, while providing rigidity and extending the life of the bucket.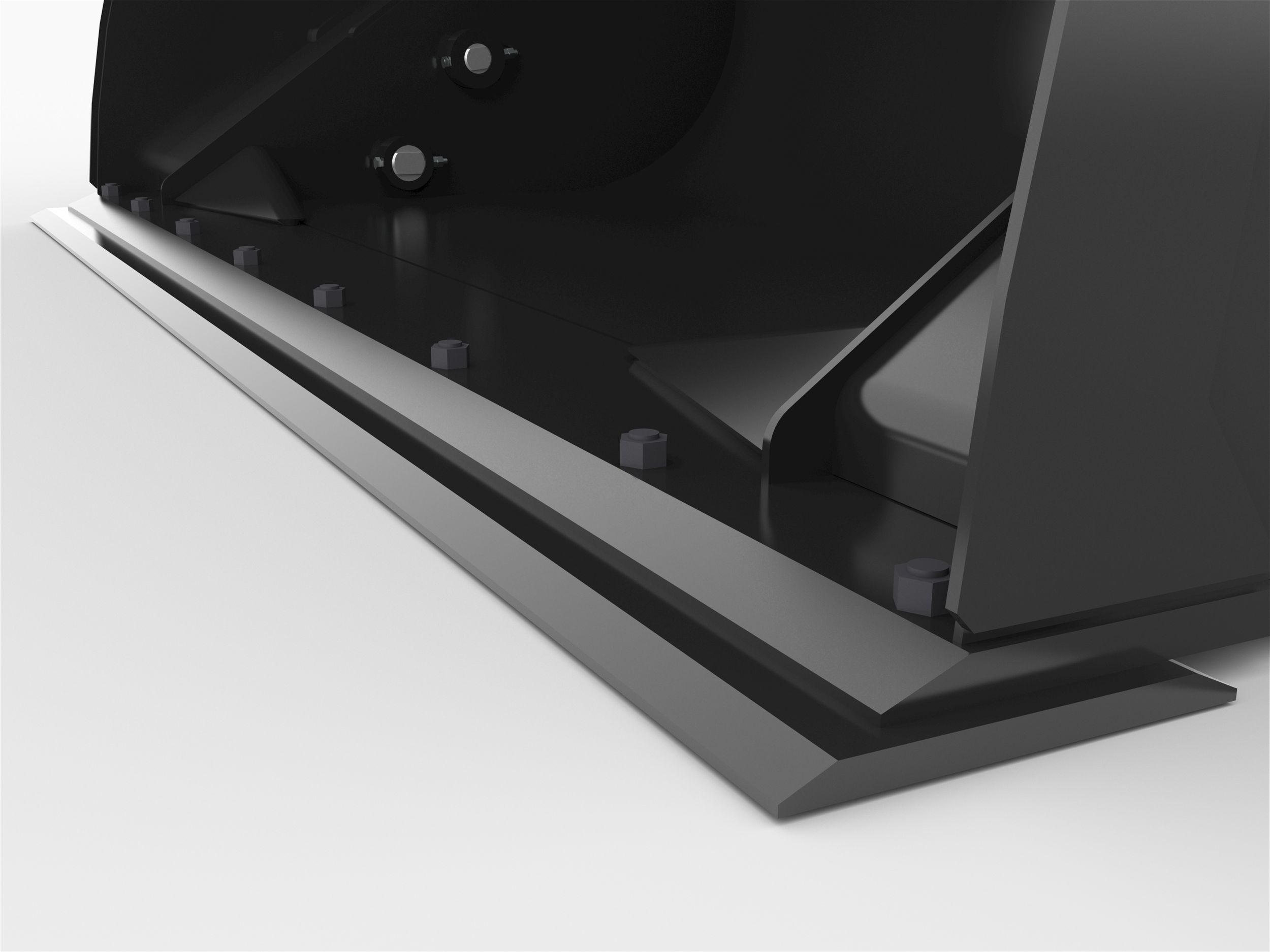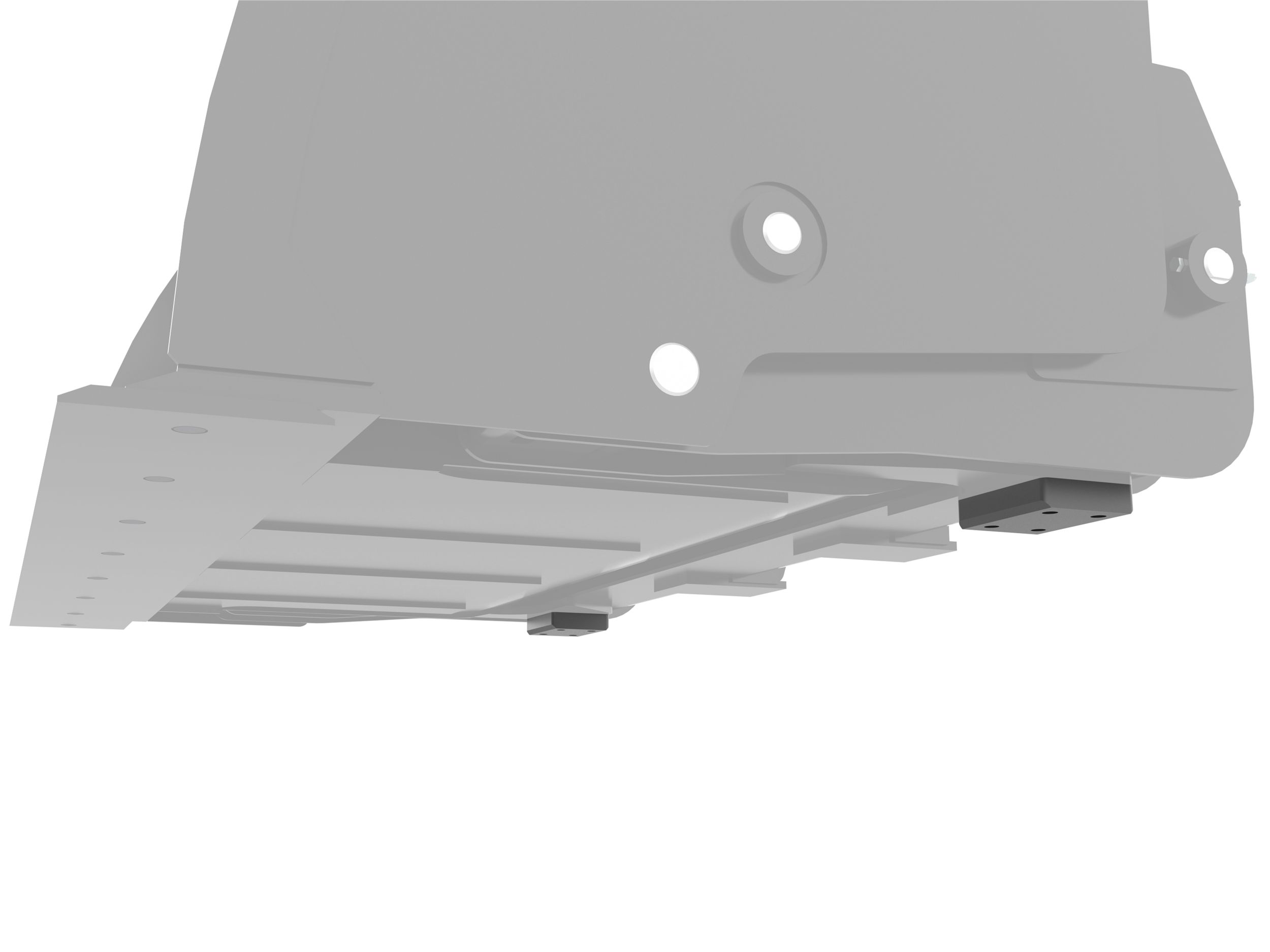 Bottom Rear Wear Support Plates
Replaceable wear support plates underneath the rear frame corners provide protection for the bucket as well as making it easy for the operator to level the bucket on the ground.
OMM Container
Tool mounted and sealed from the elements, this holder includes all the operation manuals and maintenance guides required for proper operation of the high dump bucket.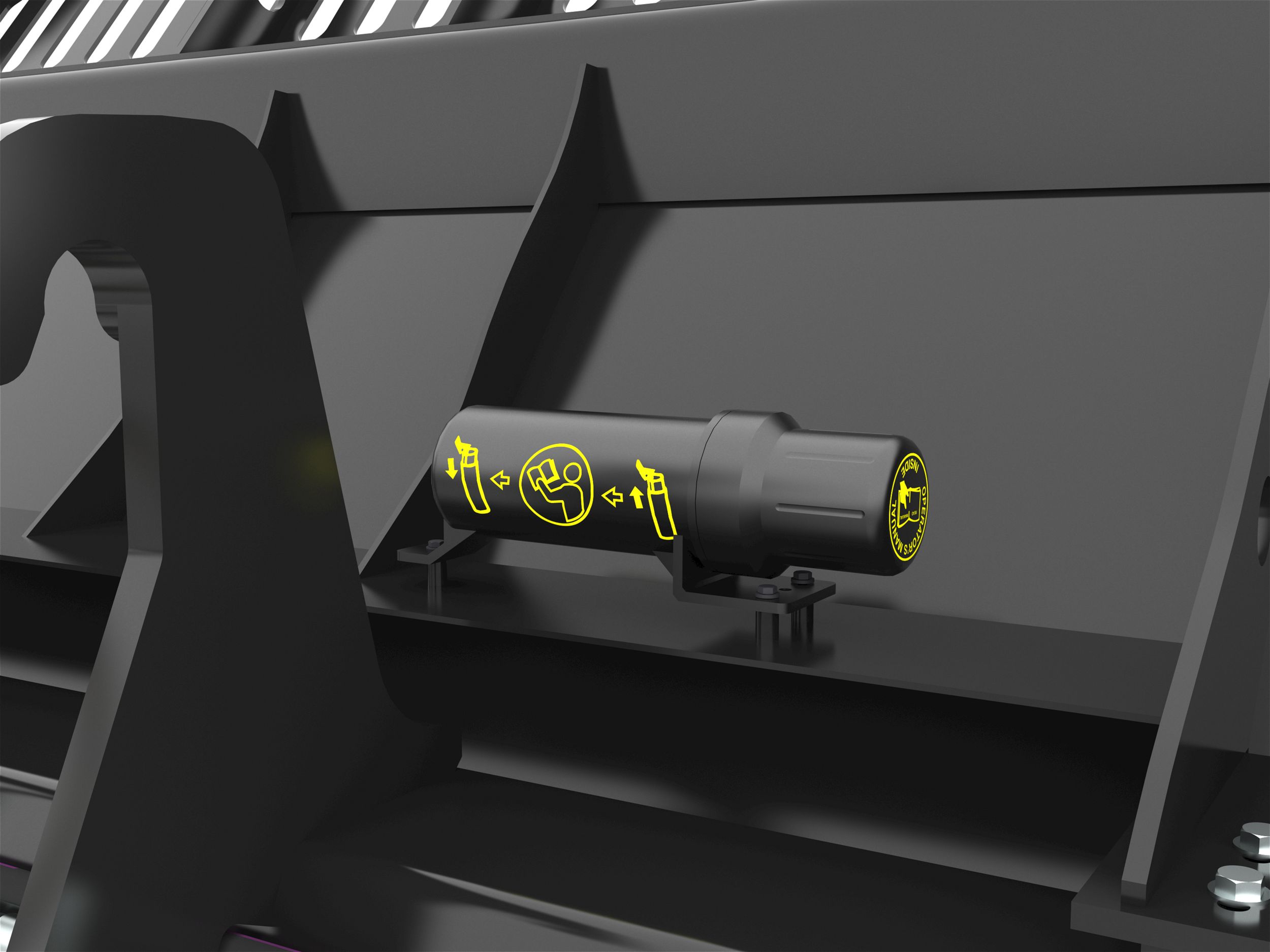 Specs
Long Name:
2.5 m3 ( 3.3 yd3) ISO Coupler High Dump Bucket With Bolt-On Cutting Edge
Name:
2.5 m3 ( 3.3 yd3), ISO Coupler, BOCE
Weight
3245.2 lb / 1472 kg
Capacity
3.3 yd³ / 2.5 m³
Base Edge Thickness
1 in / 25 mm
Cutting Edge Thickness
0.7 in / 19 mm
Interface Type
Horizontal Pin Lock Coupler (Wide)
Required Hydraulics
3rd Function